All scientists who are involved in Cheminformatics, and/or investigate quantitative structure-activity relationships in medicinal, agricultural, or environmental chemistry, are encouraged and invited to join our Society.
Your QCMS membership subscriptions are due to be paid every year.
The QCMS membership subscription quota for 2019 is 30€.
You can use PayPal secure online payment service to pay by credit or debit card. Please click on the button below.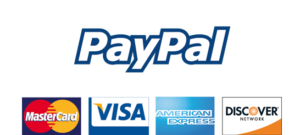 –
After the payment has been made, you will receive an email which enables you to complete your registration by adding your personal information and create your private password.
Please, check your junk and spam folders to see if the email got caught there.